Israel Will Fill your Spirit and Your Stomach!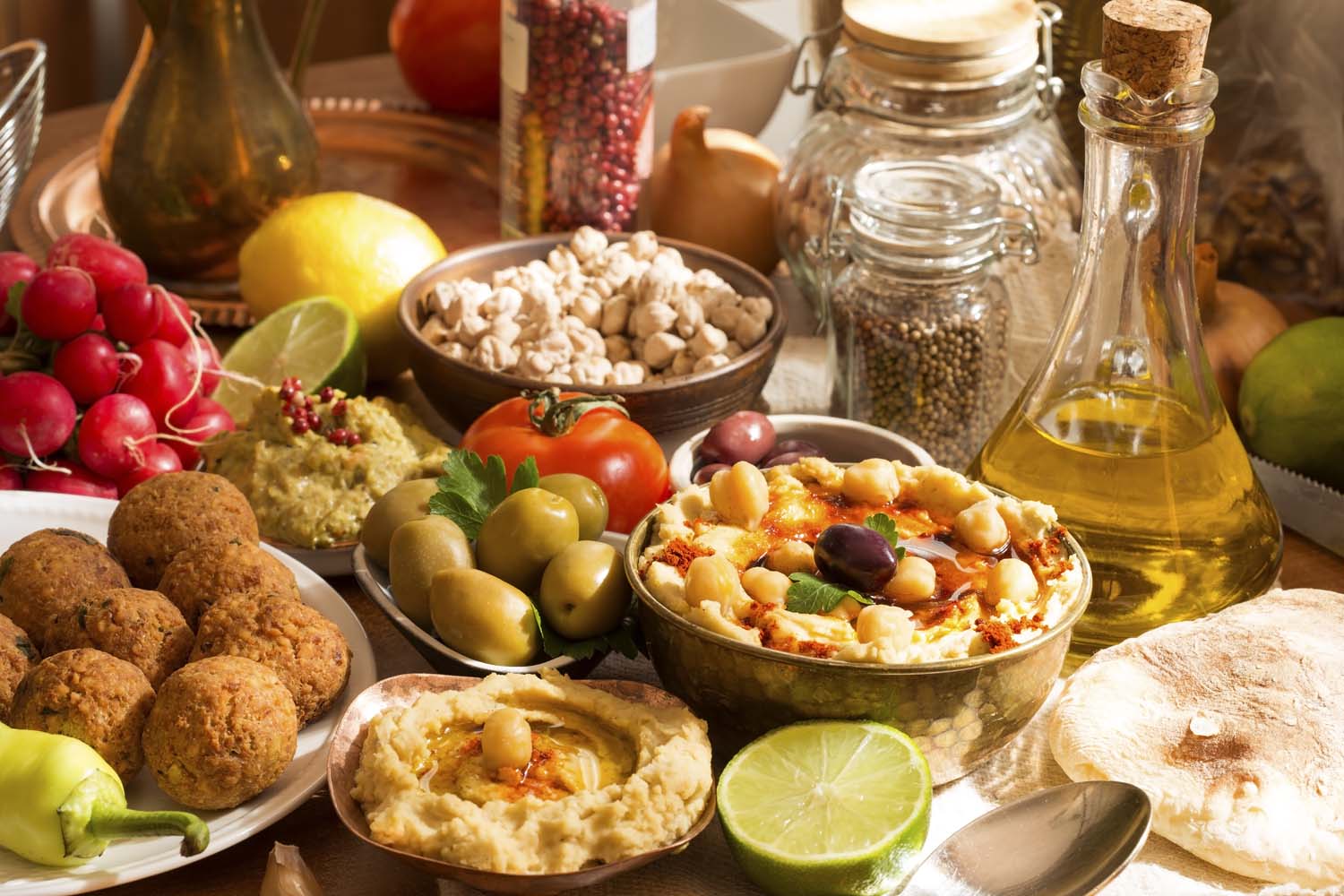 By Tim Kumar
|
Published On: December 7th, 2020
|
When traveling for a trip whether it's domestically here in the states or around the world there is nothing like diving into the culture's food and cuisine! I think a majority of people would say good eats is their favorite part of traveling and if so Israel will surely fill that desire.
Here in the states there are many Mediterranean cuisines to indulge in, whether it's a chain restaurant like Naf Naf or Pita Inn or the corner food stall or food truck outside of your work but nothing compares to eating a fresh falafel sandwich in the Holy Land!! The region boasts all types of restaurants that will fill your craving for authentic Mediterranean food.
No matter what hotel you stay in, you're more than likely to start your breakfast off with a full "Israeli spread" of hummus, olives, dates, a variety of cheeses and dairy products, pickles, thinly sliced salmon, Shakshuka and other delights along with your typical "American" style options. For lunch you will find yourself enjoying a meal from a local restaurant while taking a break from touring. This is where you will get a true and authentic Israeli meal….there is nothing like local cuisine while you're out and about! Any city you are visiting that day whether it's Tel Aviv, Tiberias, or Golan Heights you will surely find something mouthwatering to please your palette. Not only will you be getting a great meal but you are also supporting the local restaurant scene and small businesses which is even better. My favorite is within the walls of Old Jerusalem where you have many options of street cuisine in the markets with options on every corner you walk to.
Of course dinner is just as special as the other meals whether you are eating at the hotel or enjoying a meal out on the town. Israel is known for their wide spread of olives which you'll find with every meal along with their tasty Lechem bread and the quality of meat cuts and fresh fish catches will surely fulfill your craving. The best thing is that you'll usually always find something that fits your dietary needs whether you're a vegetarian or have another preference. Last, let's not forget about all the tasty desserts like baklava, halva and the fresh bakery items like Hamantash, Sufganiyah to satisfy your sweet tooth.
We always boast of a trip to the Holy Land fulfilling your spiritual life but we can't forget about fulfilling your food life and Israel will not disappoint in that department!
Tim Kumar